Reservation software for the ferry industry
From booking a trip or delivery, right through to arrival at the final destination, every ferry journey is influenced by the ferry company's reservation system. BOOKIT is an advanced ticketing and reservation solution that is designed to make ferry travel – regardless of whether it´s tourism, commuter or freight – as efficient and seamless as possible.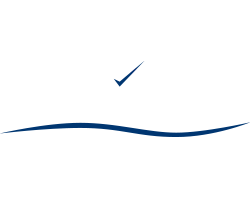 The Bookit reservation system
Would BOOKIT be a good fit for your operation?
We recognise that every operation has its own uniqueness and every ferry operator has individual needs. So, if you would like to talk to us about how BOOKIT could work for you, please leave us your contact details and we'll be back in touch with you soon.
Who are your customers?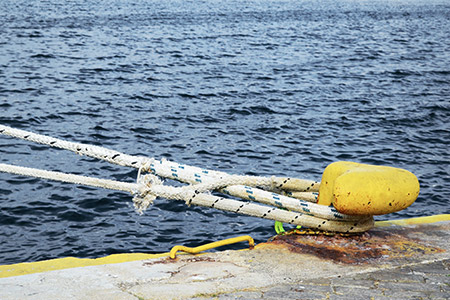 The Bookit reservation system
Standard applications
BOOKIT is a reservation system focused on ferry travel. It handles the complete booking process from the capture of passenger, vehicle and freight details to follow-up activities such as invoicing and reporting. The system is suitable for many different kinds of ferry lines, thanks to its flexible route, capacity, price and yield management functionality. It is also possible to sell closely related products through BOOKIT, such as onboard services, accommodation and connecting travel tickets.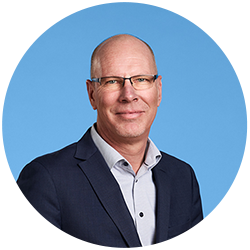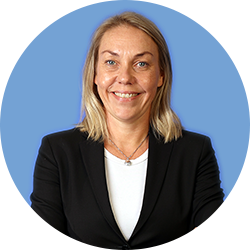 Integration & partners
Open interfaces – a fully comprehensive API
We are extremely proud of our BOOKIT API, as it is fully comprehensive. In todays' world we believe our aim should be to be experts at what we do – developing a booking system – and leave CRM systems, finance systems, web development, BI tools, hardware supply etc. etc. to the experts in those fields.
Customers
We're proud to say we have customers on all continents of the globe (with the exception of Antarctica). Our customer base is broad, with varying operations from 100% RO-RO to PAX-only high-speed operators. If you would like to learn a little more about them, we regularly tweet their news, pics. and stories on our Twitter feed @BookitHogia, or you can read about them below.
Customers in Northern & Western Europe
Eckerö Linjen, Finland
Eckerö Linjen is a Nordic shipping company operating a ferry between Berghamn harbour in Eckerö in the Finnish Åland Islands and Grisslehamn in Sweden. The company is owned by the Åland based Rederiaktiebolaget Eckerö.
Destination Gotland, Sweden
Destination Gotland is a Swedish ferry-line that runs state-subsidised domestic ferries on 3 routes from the Swedish east coast to Visby on the island of Gotland.
ForSea Ferries, Sweden
ForSea run a machine traffic Ro-Pax ferry service across the Øresund between Helsingør-Helsingborg. The shortest ferry connection from Denmark to Sweden.
Isles of Scilly Steamship Co Ltd, U.K.
The Isles of Scilly Steamship Company operates a year-round cargo service together with a seasonal passenger service from Penzance, in Cornwall, to the Isles of Scilly. It also runs a year round airline service from 3 U.K. mainland airports to the islands.
Ornö Sjötrafik, Sweden
Ornö Sjötrafik is a family-owned shipping company founded in 1970. They operate car ferry traffic between Ornö and Dalarö in the Stockholm archipelago.
Irish Ferries, Ireland
Irish Ferries is an Irish ferry and transport company that operates passenger and freight services on routes between Ireland, Britain and France.
Red Funnel, U.K.
Red Funnel is a ferry company that carries passengers, vehicles and freight on routes between the English mainland and the Isle of Wight onboard their high-speed, RO-PAX and RO-RO vessels.
Serco NorthLink Ferries, U.K.
NorthLink Ferries is an operator of passenger and vehicle ferries, as well as ferry services, between mainland Scotland and the Northern Isles of Orkney and Shetland. Since July 2012, it has been operated by international services company Serco .
Wagenborg Passagiersdiensten B.v, Netherlands
Wagenborg Passagiersdiensten runs highspeed, RO-PAX, waterbus and water taxi services from mainland Netherlands to the Wadden Zee islands of Ameland and Schiermonnikoog.
Visingsötrafiken, Sweden
Visningsötrafiken run a car ferry service from the town of Gränna to the island of Visningsö in the second largest lake in Sweden.
Wallenius SOL, Sweden
WALLENIUS SOL operates scheduled freight services from five ports in the Gulf of Bothnia to and from Europe/UK. The main cargo in this traffic is paper products, and other types of goods, such as steel, trailers and containers.
Ålandstrafiken, Åland
Ålandstrafiken is the booking centre for ferry services provided by the government in the autonomous archipelago region of Finland, Åland. The company operates inter-island services as well as links to ports in western Finland.
Bay Ferries, Canada
Bay Ferries runs a year round RO-PAX service across the Bay of Funday from Saint John, New Brunswick to Digby, Nova Scotia.
Colonia Express, Argentina
Colonia Express is a passenger ferry company offering sailings across the Rio de La Plata in South America, connecting the Argentinian capital of Buenos Aires with the Uruguayan city of Colonia del Sacramento, along with connecting Uruguayan bus services.
Marine Atlantic, Canada
Marine Atlantic Inc. is a government company mandated to operate ferry services between the provinces of Newfoundland and Labrador and Nova Scotia.
CTMA, Canada
CTMA runs a passenger and vehicle ferry from Souris, Prince Edward Island and the Îles de la Madeleine. They also operate a seasonal cruise from Montreal to the Îles de la Madeleine.
Northumberland Ferries, Canada
Northumberland Ferries run a seasonal 75 minute ferry crossing between Caribou, Nova Scotia and Wood Islands, Prince Edward Island.
Owen Sound Transportation Co., Canada
Owen Sound Transportation Company operates in Ontario running a seasonal vehicle and passenger ferry from Tobermory to Manitoulin Island, a landing craft style ferry between Moosonee and Moose Factory Island on the Moose River, and a service to Pelee Island.
Seastreak, USA
Seastreak is a leader in fast passenger ferry transportation, servicing points in Manhattan, central New Jersey, Nantucket, Martha's Vineyard, and more. They run both commuter and seasonal operations as well as whale watching and day cruises.
The Cat, Canada
The Cat is a seasonal, international high-speed service from Yarmouth in Nova Scotia, Canada to Maine in the USA.
Customers in Asia-Pacific
Bintan Resort Ferries, Singapore
Bintan Resort Ferries operates a high-speed, international ferry service between Singapore and the tourist island of Bintan in Indonesia.
Riverside Marine, Australia – Magnetic Island Ferries
Magnetic Island Ferries provide a your round RO-PAX service to Magnetic island, and have been transporting essential supplies to the island for over the past 22 years.
Rottnest Fast Ferries, Australia
Rottnest Fast Ferries runs a ferry transfer service between Rottnest Island and Hillarys Boat Harbour, in Perth, Western Australia.
Customers in Mediterranean
Algerie Ferries, Algeria
Algeria Ferries is the national Algerian shipping company. They have a fleet of 5 vessels providing services based in the Mediterranean to four countries, with 20 international routes and 6 domestic services.
Compagnie Tunisienne de Navigation, Tunisia
The Compagnie Tunisienne de Navigation is the national Tunisian shipping line, providing regular passenger ferry connections between Tunisia and the ports of Marseille and Genoa.
La Méridionale, France
La Méridionale is a French shipping company. The company's three vessels serve routes between Marseille, Corsica and Sardinia.
Members of
Hogia Ferry Systems are proud to sponsor the following organisations:
What do our customers say?
At Hogia Ferry Systems, we believe that our greatest ambassadors are our existing customers. When you are making a big decision to invest in a new business critical system, it's vital that you get it right, and that you feel confident that you have picked the right system, and as importantly the right people for a good, long-term working relationship.
Below are a few videos we made with our customers in 2018. If you would like to speak to any of our customers for a reference, we are grateful that they are always happy to have a chat with fellow ferry operators considering investing in BOOKIT.
Newsletter
Sign up for our newsletter
We send out newsletters to our customers, partners and interested parties a few times a year. The newsletters contain information about our product BOOKIT, news from us - Hogia Ferry Systems, news from our parent company - the Hogia group, and more importantly news about what our customers and partners are doing.
Do you want to know more?