Hogia BOOKIT – standard applications

Hogia BOOKIT is a booking system focused on ferry travel and ferry freight operations. It handles the complete booking process from the capture of passenger, vehicle and freight details to follow-up activities such as invoicing and reporting. The system is suitable for all kinds of ferry businesses, thanks to its flexible route, capacity, price and yield management functionality. It is also possible to sell closely related products through BOOKIT, such as onboard services, accommodation and connecting travel tickets.

Hogia BOOKIT consists of serveral applications all built on the same platform and using common software components to provide a consistent user experience. All data is stored in the same physical database to allow data sharing between applications.

The booking system is modular and scalable so you only pay for functionality that you need. This is achieved by having separate applications for different purposes and by making the system highly configurable.
TECHNOLOGY
A long partnership with Microsoft
When our owner and founder Mr Bert-Inge Hogsved bought Hogia's first Microsoft product, Microsoft had only 12 employees. Since then we maintained a close working relationship with Microsoft.

BOOKIT is a client/server application running on the .NET Framework platform. BOOKIT has on average 3 releases a year, which always run on the latest version of the .NET Framework.

When setting up the design goals for the BOOKIT architecture, it has always been important to create an architecture that offers great performance, scalability, extendibility and configurability.
The pricing capabilities in BOOKIT are excellent. Of course we support standard fixed fare, but if you are running a private and/or competitive operation, attracting early bookings from customers, and maximising profit for last minute bookings might be very important to your business succeeding. Dynamic pricing allows your business to set flexible prices against products based on a yield structure held in BOOKIT. This allows the price to change based on a number of things such as supply and demand and/or days before travel.
The BOOKIT application core consists of the following applications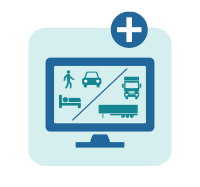 Booking
The In-house booking application is designed for call centres. This handles everything from simple passenger bookings, to more complicated freight and account bookings. All the functionality in the booking application is also available via the API for operators to build their own web-booking pages, ticket kiosks, apps etc. Not only can you sell journeys, you can also sell land-based services such as accommodation, museums and theme parks, as well as any onboard services such as meals, seats and cabins.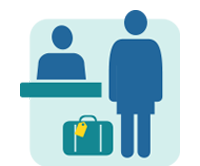 Check-in
As everyone's terminals and infrastructure are different, we have a whole range of applications to fulfil all operator needs. These could be the in-house check-in application used by ticket agents or in check-in booths, gates, self-service kiosks, handheld, online check-in etc. The applications differ in possibilities, some are done for quick and easy process, others are more complex and allows for changes to passenger and vehicle details, payments, travel details etc.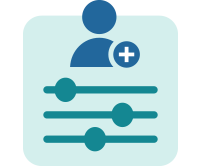 Account Management
Accounts for private customers allow them to handle their own details such as contact information, amendments and cancellations, travel cards, loyalty schemes etc. Accounts for commercial customers like travel agencies and freight companies makes it possible to set custom rules for pricing and protected space, commission, invoicing terms to name a few.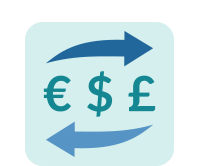 Finance
Flexible and efficient handling of financial transactions is an absolute necessity for successful business. BOOKIT offers comprehensive functionality within the finance field including accounting, deferred revenue/revenue and invoicing.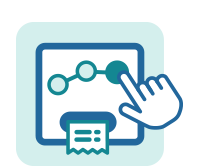 Quicksales
Our quick sales application is a simplified reservation application with a user interface optimized for touch screens, similar to the POS systems of restaurants. This makes ticket sales in the port easy and efficient. " Two adults, one child and a standard car, one day return ticket" – just a few clicks on the screen and the sale is completed within seconds.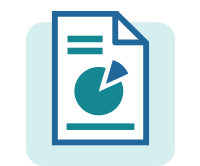 Reporting
Reporting is an essential part of any ferry operation. We have a standard suite of reports for creating manifests, sales and revenue reports etc. In addition, BOOKIT has a complete set of database views to create your own reports which can be automatically generated and sent to all relevant stakeholders (such as ports, management etc).
SERVICES SUPPLIES BY HOGIA FERRY SYSTEMS
Project Management
Hogia have a well-founded and well-deserved reputation for delivering what we promise on time and in full. Our project management team pride themselves on analysing and accurately forecasting the timescales for a new BOOKIT implementation, then holding that timeline throughout the project.
READ MORE ABOUT OUR ADDITIONAL SERVICES HERE
CLOSE
Sales
Hogia has a dedicated international sales team, with time and resources to help ferry operators assess if BOOKIT might be the right new reservation system for them.
With years of experience in the ferry industry and a vast amount of internal expertise to draw from, the sales team visit potential customers on site to evaluate existing and future needs, demonstrate how BOOKIT could work for that operator, respond to RfPs, accompany or organise site visits for prospective customers to visit our existing customers to see BOOKIT in action and seek references, and if required carry out 'Proof of Concept's.


Project Management
From the small implementation of a new feature for an existing customer, to a full scale BOOKIT implementation, the project management team will work out a project plan with you, the customer. The team will carry out the project, making sure to stick to that plan and hit all scheduled milestones on time. The members of the team will differ depend on the scale of the project, but it would normally include a commercial PM, an operational PM, an Account Manager, lead developer and business analysts.


Support
Each customer has a dedicated Account Manager who forms part of the whole support team. The support team is made up of BOOKIT experts who are on call for help, problem solving and advice during Finnish working hours all included in your monthly fee. We of course also provide a 24/7/365 hotline service for all our customers, who are spread across the world from Australia to the Americas.

In addition to the support service team, customers can log into the customer portal where they can find user manuals, updates on any new features they've ordered or any projects they have underway, and information on previous and upcoming releases of BOOKIT.


After Sales
As time goes along you may find that you need to add to the existing functionality you have in BOOKIT. You might be automating a manual process, adding something new to offer your customers such a travel cards, or a loyalty programme, or streamlining your processes with new 3rd party software. The After Sales team are on hand to let you know what we have of the shelf, in our 5-year road map, or with advice as to how best to come up with a solution for your needs.


Consultancy
Sometime operators want help with getting ideas about how they could optimise or improve their processes or part of their operations. Hogia offer a consultancy service to review your current operation and advise on better efficiency. Drawing experience from our customer base, and from our extensive years of experience visiting and working with ferry operators across the globe, we have a team of ferry experts. We can help you with advice about industry 'best of practice's, our product BOOKIT, as well as suggestions for your own operations.


BOOKIT Conference
Hogia have a wealth of knowledge and experience within our valued customer base. Once a year, in different location each year, we run a two-day conference for our customers and partners. This gives us an opportunity to tell you what we have planned for the coming year, but often more importantly, our customers get to present their new innovations, share knowledge and experience, and of course enjoy the company of friends and colleagues they have grown to know and befriend over the years as BOOKIT customers.
BOOKIT – additional tools and features
As well as all the core functionality available in BOOKIT, there are modular tools and features which can be added as required. These are many and varied but a number of them are highlighted below.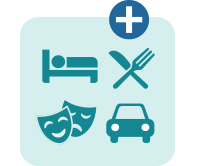 Accommodation and land-based Services
BOOKIT has great functionality to manage the sales of land-based services and accommodation. These can be packaged together with travel and other onshore or onboard services into a holiday package.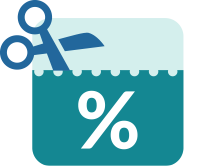 Campaigns & Coupons
Define discounts that can be activated automatically, manually or with a coupon code.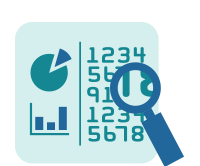 Database Reporting views
BOOKIT offers the possibility to access information stored in the database via database reporting views. Using these views you can search for information, create your own reports and mine information for CRM and marketing purposes.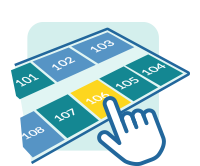 Graphical Deck plan
Booking staff, or the customer themselves, can book the cabin or seat they want by clicking in a graphical map. For group bookings booking staff can drag and drop names into different cabins instead of manually choosing numbers from a list.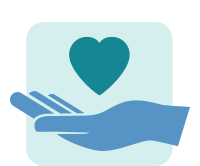 Loyalty programme
Loyalty points based on travel history can be awarded and later be used as a means of payment for further travelling or spending onboard.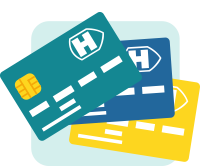 Travel Cards
There are different types of travel cards that can be added to customer accounts. Stored value cards which work almost like a bank account or multi-trip cards/books of tickets.
INTEGRATION & PARTNERS
Open interfaces – a fully comprehensive API
We are extremely proud of our BOOKIT API, as it is fully comprehensive. In todays' world we believe our aim should be to be experts at what we do – developing a booking system – and leave CRM systems, finance systems, web development, BI tools, hardware supply etc. etc. to the experts in those fields. Our standard BOOKIT API allows our customers to integrate to those 3rd party systems.
Do you want to know more?