Hogia's cloud solution takes Danish bus services into the future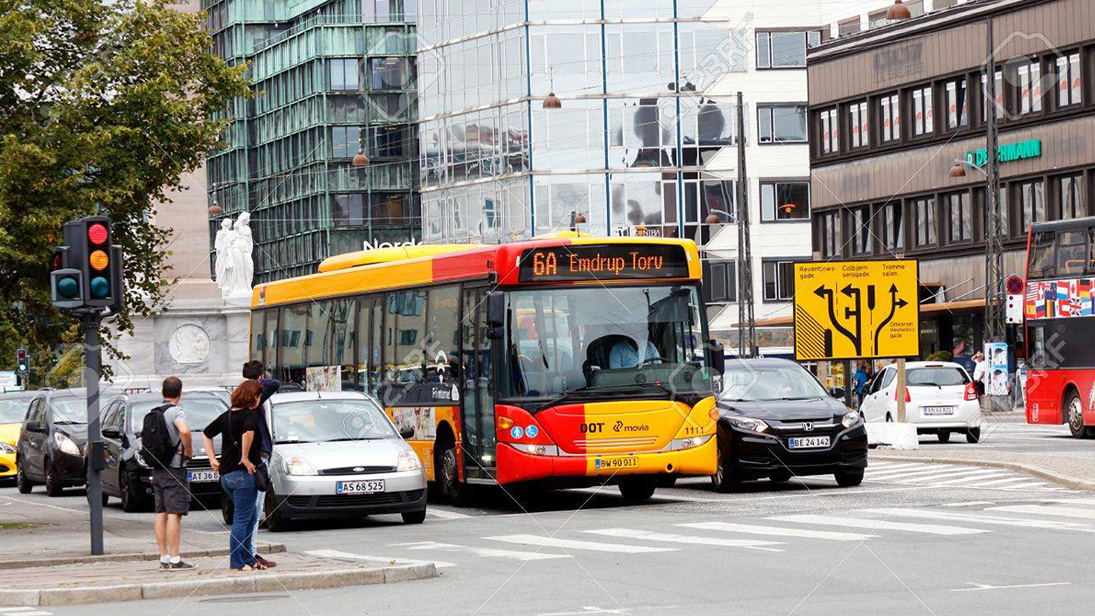 In collaboration with Hogia, Movia has introduced a whole new way of managing real-time information to and from its buses. The result is a new basis for the division of responsibility for the technology in buses between the public transport authority and bus operators, which altogether gives greater freedom and lower costs.
Movia, which is responsible for bus services in Copenhagen and the Zealand Region, has introduced a new and simpler solution – in collaboration with Hogia – for managing real-time data to and from its 1,600 buses. Advanced on-board systems are no longer needed in order to keep track of the buses' positioning in relation to their scheduled routes. The vehicles' GPS coordinates are instead sent to Hogia's central cloud-based system.

−With Hogia's new concept, Movia gets an opportunity to make good real-time forecasts and it's no longer Movia's responsibility to equip and maintain the buses. As the public transport authority we can centralise the monitoring and maintenance of the traffic information system where the resources are and hand over responsibility for the technology on the buses, explains Annette Heckscher, Head of IT at Movia.

The objective is that all of Movia's 1,600 buses send their GPS coordinates to the central system once a second. This means that there are over 100 million data transfers every day. The central system holds information about all the bus routes, which it uses to produce all the updates, alterations and maintenance of the system. All the service information displays on the buses are updated from the cloud in real time, something which in the past could take a long time, as the systems on the individual buses had to be physically updated. All events for all the buses are logged in the central system, which creates new opportunities in terms of following up on what happens in traffic and how timetables can be analysed and planned.

−To our knowledge we are the first in Europe to use Internet of Things to revolutionise the management of real-time data to this extent. Public transport is getting improved functionality and a technically simpler solution with lower costs, says Jonatan Hanson, Head of Hogia Public Transport Systems.

Today, software from Hogia provides transport information to 90 percent of all public transport passengers in Sweden. The corresponding figure in the Nordic countries is 70 percent. The six biggest public transport authorities in the Nordic countries - those responsible for public transport in Stockholm, Copenhagen, Helsinki, Oslo, Västra Götaland and Skåne - are Hogia's customers. Customers in the UK include Norfolk County Council and Red Funnel, while Hogia is also involved in an ongoing project with Transport for London.

Hogia will be at InformNorden, Aalborg, 13-15 September. Visit Hogia at the stand where they will be demonstrating TransitCloud among other things.