Port of Heysham's timely digitalisation of RoRo port terminal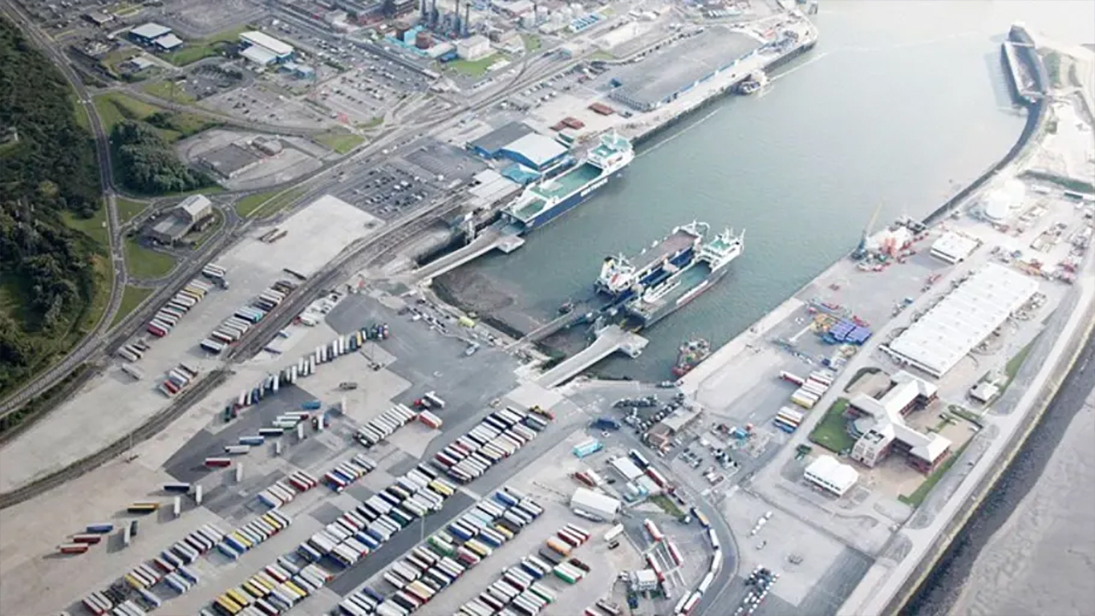 The RoRo terminal at the Port of Heysham is the hub for a large part of the freight that travels between north-west England, the Republic of Ireland, Northern Ireland, and the Isle of Man. Three ferry companies transport 265,000 freight units through the terminal each year. Port of Heysham awarded to Hogia the contract to supply a terminal operating system to digitalise the management of freight transport through the terminal thereby increasing the terminal's efficiency and throughput, while at the same time reducing stress and increasing job satisfaction in staff.
"Hogia's terminal operating system makes our transport operations more efficient and allows us to provide a higher quality of service. It is paving the way for the increased capacity that we need to meet the growing demand for freight transport, and to be prepared for the outfall from Brexit," says Adrian Colquitt, Head of RoRo at Peel Ports.
Port of Heysham is the first UK port to install Hogia's terminal operating system – TOS – following careful selection by experienced terminal managers. With Brexit fast approaching, and concerns about port disruption, delays, and heavy goods vehicle (HGV) queuing becoming increasingly 'hot-topics' amongst UK and EU ports, the deployment of Hogia's TOS at Port of Heysham is timely.
"With the TOS capability for the pre-advising of units in advance of arrival at the port, and the possibility to integrate TOS with UK and EU customs & excise and border control systems, as well as systems used at the origin/destination ports and by hauliers, the deployment of TOS can significantly reduce the risks of diminished port capacity and HGV queuing that many fear may occur following Brexit", says Gary Umpleby, Senior Business Advisor at Hogia Transport Systems Limited.
Hogia's TOS provides a shared platform for port staff and the ferry operators enabling the terminal operations to be managed digitally. TOS has an open interface and is easily integrated with third-party applications, such as the shipping companies' own booking systems. The information held in TOS makes it easy to identify freight units arriving at the terminal gate and to assign the units to a known location on the terminal. When units need to be loaded / unloaded to / from vessels, work orders are created automatically by TOS and sent automatically to the tug drivers via in-cab tablet devices, replacing the need for unreliable radio communication and the manual searching for units on the terminal. Terminal Managers also benefit through the ability to generate detailed operational and management reports and statistics, in real-time if desired, including a complete overview of all units on the terminal, unit turn-around time, and unit storage (with the potential for an additional revenue stream).
"This is the start of a long-term partnership, through which we are looking forward to helping Heysham Port Ltd to further develop and grow its business by increasing efficiency and throughput, while at the same time improving staff job satisfaction, and helping the Port to be prepared for Brexit", says Lars Tingström Managing Director of Hogia Logistics Systems AB