Hogia delivers support for handling large freight flows to the Port of Södertälje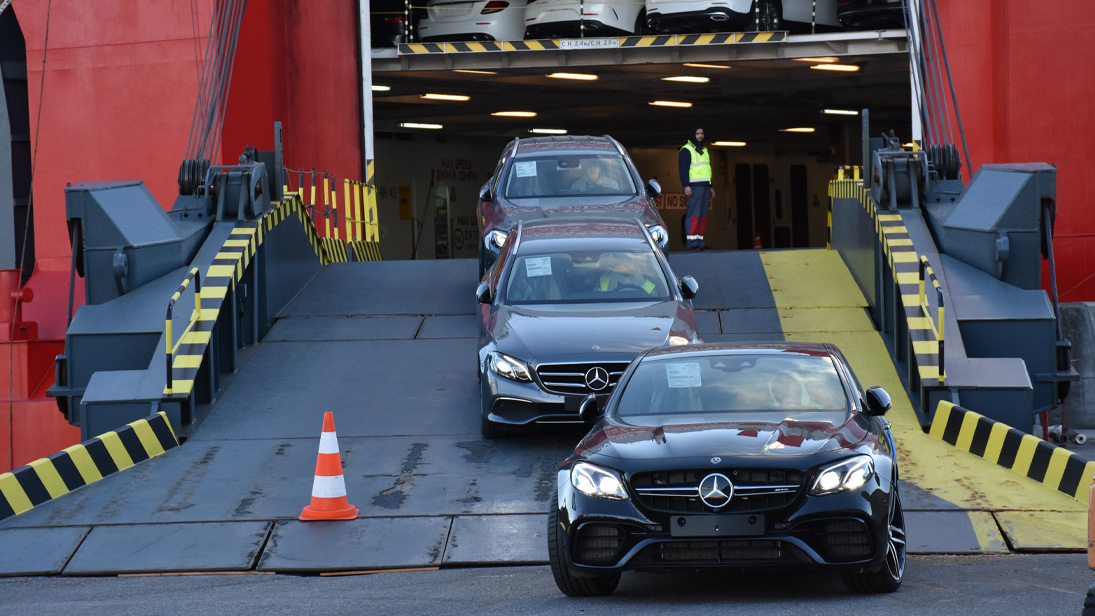 It will now be easier for ports and terminals to handle large volumes of goods. Hogia is launching a mobile application that digitalises manual operations and provides increased operational control. The first to get up and running with the app is the Port of Södertälje, which will use it for unloading and loading import cars. Every year, one third of Sweden's new car imports, approximately 120,000 cars, are delivered to the port. Large parts of the handling process can now be automated.
The Hogia Terminal WorkIt application will initially be used by personnel handling the unloading of goods. When the cars are driven off the ferry and parked in the terminal area, personnel can directly scan the cars' unique barcodes and use the app's GPS system to get suggestions for their current location. Once a car has been positioned, it is marked as unloaded and ready. A map view of the terminal provides an overview of where all the goods are parked in the terminal area. Since all steps are digitalised, this also enables simple and automated invoicing of rent and performed operations.
IT Manager Tomas Zackrisson sees the investment as a significant step in the continued digitalisation of the port.
"We use Hogia's terminal system for most parts of our logistics management, so it seemed natural to get this flow into our system. Now we can find out when and where the cars have been parked, we can do post-checks on work orders and get a secure basis for invoicing. We have just started using WorkIt and are already fully up and running. We are now using it for import cars, Bulk, General Cargo and aim to soon handle temperature readings and export cars with it as well" says Tomas Zackrisson.

"WorkIt complements our truck client Hogia Terminal Mobile and is best used for handling large volumes, but it works just as well for smaller flows, too. The application gives our customers additional opportunities for digitalisation and automation," says Mathias Lindell, Managing Director of Hogia Terminal Systems.
"For example, our customers can offer extra services to their end customers, such as inspection, washing and the charging of electric cars. The end customers can order work orders for each car via the port API," says Mathias Lindell.
Terminal
Aim for operational excellence
NEWS
They go digital with Hogia
Eskilstuna Intermodal Terminal is in the process of digitising its operations, which saves time and money.
Read More
NEWS
The port of Uddevalla purchases terminal system
The new system will streamline and simplify inventory management for the port of Uddevalla.
Read More