Hogia to deliver traffic information system to Region Kronoberg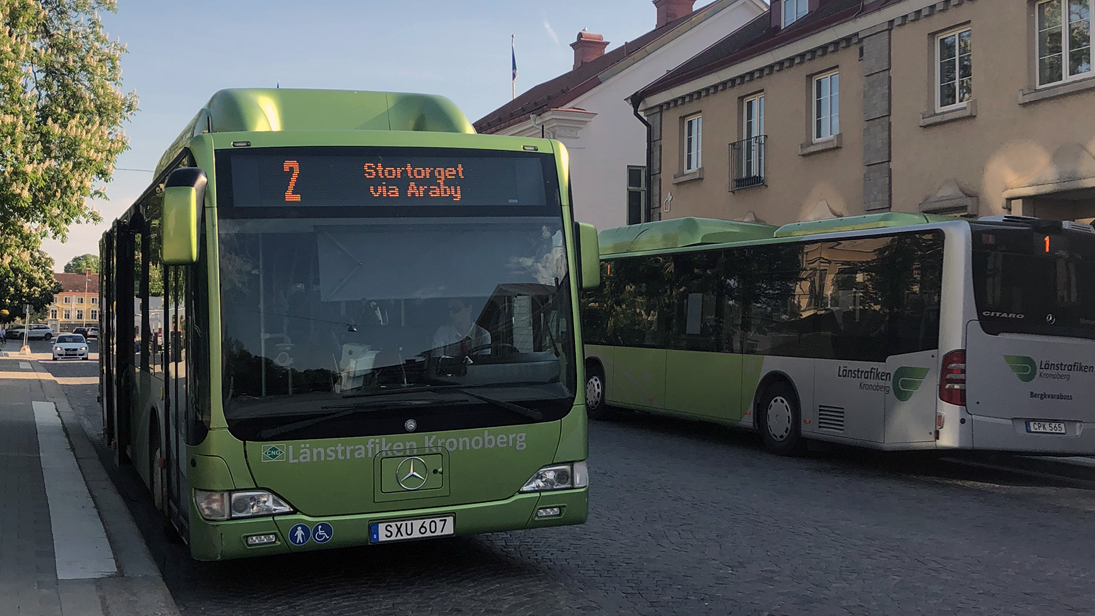 Hogia has submitted the successful tender to supply Region Kronoberg with a complete traffic information system including traffic management cloud services. The new system will help the region's bus drivers to avoid disruption to services and allow passengers to plan their journeys more effectively.
"We will be delivering a system that provides Region Kronoberg with the ability to manage traffic and passenger information using a single interface. They will now be able to proactively assist drivers to avoid disruption while at the same time providing passengers with more targeted traffic information, so that they can plan their journeys more effectively," says Helena Svedlund, business area manager for transport at Hogia.
At the heart of this public transport solution is Hogia's PubTrans platform, which has been developed to handle large quantities of public transport data from various sources. Data is assessed and delivered as timetables and information on deviations. Vehicle positions are simultaneously measured in real time, so that traffic managers can react quickly to minimise disruption.
To create a holistic solution, Region Kronoberg will be using PubTrans in combination with two complementary systems from Hogia: TransitCloud, which creates high-quality, real-time information and forecasts for delivery via PubTrans; and the new cloud-based product series Hogia Instant, which provide decision-making support by linking event management with real-time overviews, making it possible to act based on existing traffic conditions. The solution also displays each vehicle's position, including deviations, on a map.
"This contract is an excellent example of the heavy investment we are making in developing cloud-based products for our public transport customers. As this will be a long-term collaboration, potentially lasting for 14 years, it will be possible to deepen cooperation to develop the optimal solution, while at the same time allowing us to continue to develop standard products that can be widely used," says Svedlund.