New AI feature from Hogia predicts the number of passengers on public transport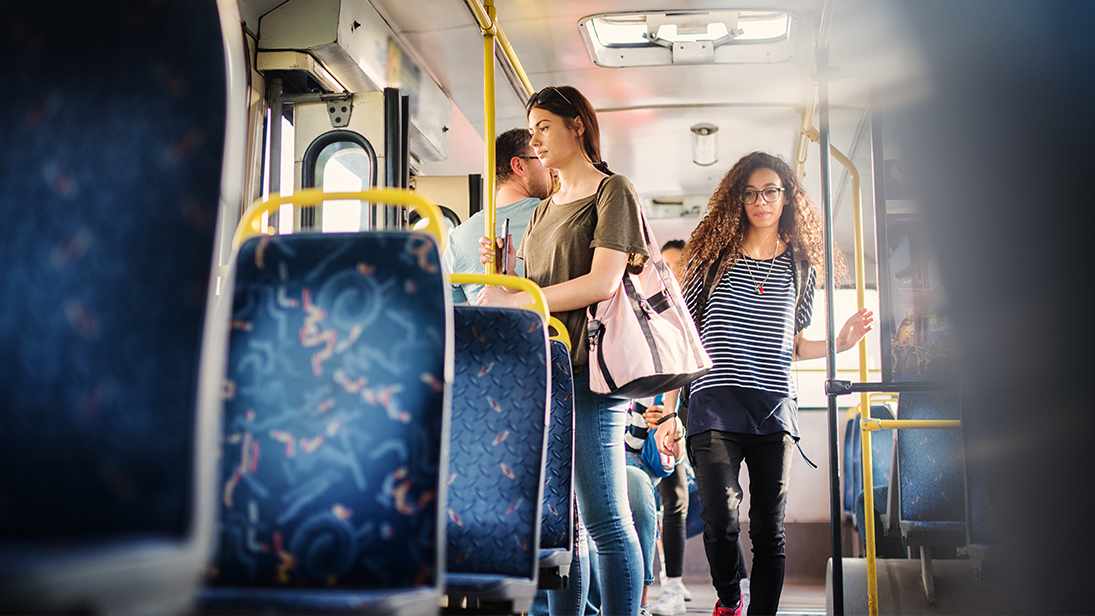 Public transport has been severely affected by the coronavirus pandemic. How will travelling on public transport feel safe again? Hogia's new AI feature for passenger forecasting could be part of the solution. It can provide forecasts of how many passengers will be on board individual tours, both in the near future and in the longer term. Travelers will be able to plan their trips in advance and choose the tours with the lowest occupancy.
"With our new feature, we are giving travellers a whole new opportunity to choose a departure where there is not expected to be such a high occupancy. It will make travelling on public transport feel more secure as long as the pandemic is ongoing. After the pandemic, it will contribute to reduced congestion", says Linda Ekdahl, Managing Director for Hogia Public Transport Systems.
Hogia has a special position in Swedish public transport. The core product, Hogia PubTrans, currently handles 90 percent of all information related to travel on public transport. Most of all public transport vehicles today are equipped with technology that records how many passengers are on board. Data is sent in real time to Hogia PubTrans, along with information about, for example, the location of the vehicle.
"We handle incredibly large amounts of data in our systems. Technology based on AI is then unbeatable. It's through our new AI solution that we can use all this information to create forecasts even in future for how many people will be on board vehicles. It is something new and is timely", says Linda Ekdahl.
The forecasts are presented in different levels, such as: plenty of space, a little crowded or crowded. Levels are adjustable. What is considered to be crowded in times of pandemic may be thought of as a little crowded in a normal situation. Forecasts can be seen in Hogia's traffic controller solutions and can be integrated into travel planning apps or on web pages

Even in a normal situation, public transport struggles with irregular occupancy. Some routes and lines are significantly more congested than others. When the number of passengers can be made visible over time, it enables to spread out occupancy and become more evenly distributed. Traffic controllers and traffic planners also benefit from the forecasts, as they get a better foresight for whether extra traffic needs to be deployed or not.

"When we complement our knowledge of the industry, data models and standards with expertise in AI, we can build new innovative solutions that contribute to a more attractive and efficient public transport system. This is a first step along the way. More solutions are in the pipeline", says Linda Ekdahl.