How Stockholms Åkeri got digital with the Hogia transport system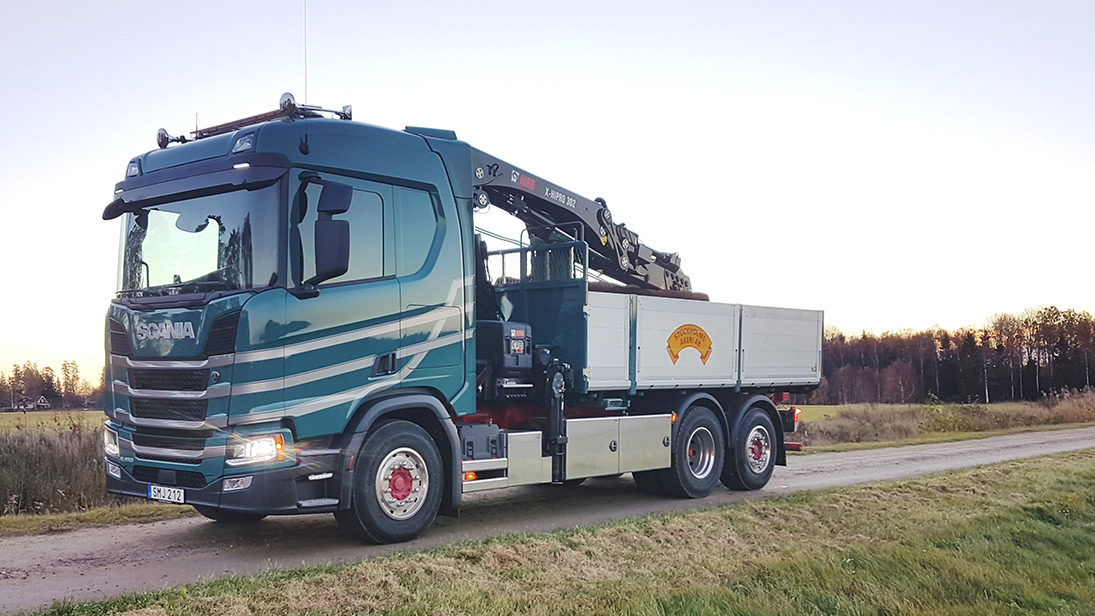 Big savings in time, fewer errors and more fun at work. These are just some of the benefits that the Stockholms Åkeri haulage company has gained since abandoning their manual working methods and switching to fully digital.
The Stockholms Åkeri AB haulage company includes about 50 hauliers. Together, they transport factory concrete, stone, gravel and excavation rubble, and have a large vehicle fleet and plant and construction machinery.
"I usually say that we are like a delivery warehouse to the construction industry. We are flexible and deliver both transport and vehicles tailored to your needs. From small to large", says Anders Wretfalk, Logistics Manager at Stockholms Åkeri.
This renowned haulage company was founded in 1935 under the name Kungsholms Åkeriförening when a number of hauliers joined forces to save fuel, which was rationed at the time. In this way, they could get more deliveries with less fuel. A good way of doing things efficiently, as has the idea and decision 85 years later to digitalise.
Weekly invoicing is now done in ten minutes
"We finally decided in the autumn of 2020 and said: Let's go digital! We had then noted the hours we spent on manual paperwork and how many times we touched a piece of paper. It turned out that we could be holding the same sheet up to five times before the process was completed and the paper was finally in a binder", says Anders.
He'd been standing at the copier and scanner for one and a half days every week handling the weight notes submitted by the drivers. Paper notes that would then be put together with their invoices in envelopes and mailed to clients. Today, it takes Anders just ten minutes to get these off using the Hogia transport system after the drivers have photographed the notes and submitted them digitally to the office via Hogia's mobile app.
No need to hire – increased turnover
"As we'd increased orders, we stood between hiring one more person or investing in a new digital system. We chose to invest in the Hogia transport solution and were able to increase turnover instead of hiring new staff. The easiest and best way to solve it, as we also got to do away with a boring and inefficient task."

In addition to Stockholms Åkeri saving a lot of time and having more fun at work, digitalisation has also brought with it quality assurance.
"We are now doing the work in a continuous chain from order to invoice, in one digital system. This avoids critical interfaces between office and driver, and it rarely goes wrong. Everything runs very smoothly", says Anders and continues:
"A lot also thanks to Hogia's support, which is five-star! They're always pleasant, accommodating and helpful. I just pick up the phone and get help right away. It doesn't matter how good your system is if the support doesn't work.
Custom modular system
Anders was the one who pushed for them to start with Hogia's business support for transport management. He had colleagues who had used the system and were very happy with it, so he contacted Hogia for a presentation.

"It turned out that everybody at the company had their desires met at a fraction of the cost we had before. Since Hogia has a good modular system, we were able to choose and combine the parts that were relevant to us. We need to see the flow of materials when we work. Right time, right place, right material – that's our goal and then we can ensure correct delivery to our clients."
Logistics
Efficient and smooth transports
NEWS
New feature automates reporting of hazardous waste
Hogia launches a feature for automatic reporting of hazardous waste to the Swedish Environmental Protection Agency.
Read More
NEWS
Hogia and Bellmans test for increased digitalisation
How can the handling of receipts issued in connection with transport from gravel quarries be digitised?
Read More